CCcam Panel With CCcam And OScam Support 
CCcam Reseller Panel For Sat And Cable
CCcam Reseller - CCcam Panel
Real Local Cards
For Providers On Spain, Portugal, Germany, Poland Etc..
All our CCcam servers have VPN so internet providers can't block our servers. Reseller Panel is privately hosted so everything stays safe and secure. All payment methods are super secure . We only use top tier payment processors and latest technology to process the payments .

Easy Renewal
Renew your accounts with a single click for 1, 3, 6, 12 or 24 month. Process is automated and instant.
Client control
View all details of your client, channels info, status, errors, connection time etc..
Ready config files
Files generated automatically (oscam.server, CCcam.cfg, newcamd.cfg, mgcamd.cfg)
Sub-Reseller Module
Resellers can added sub-resellers and transfer credits from resellers to sub-resellers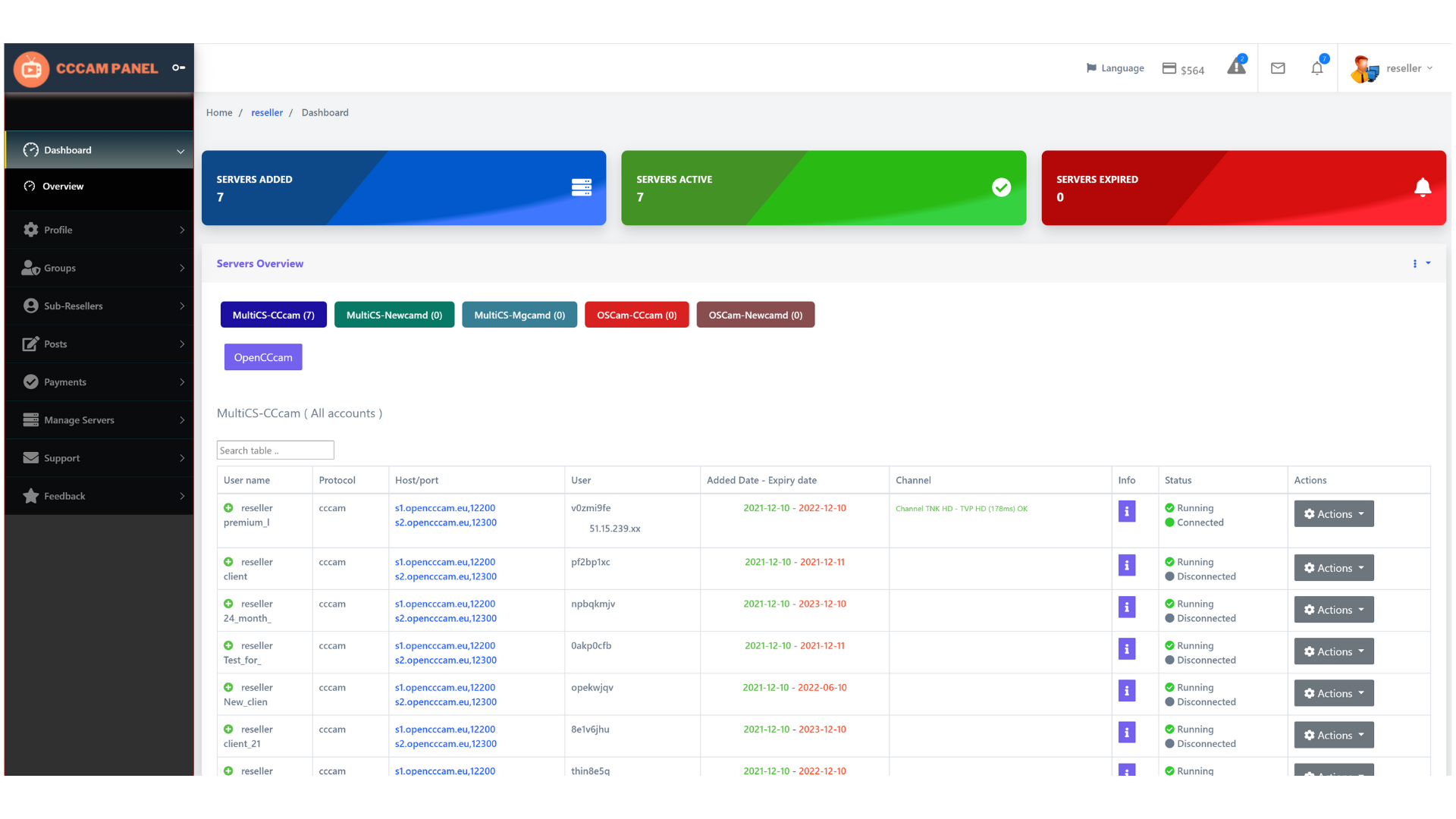 CCcam Reseller - CCcam Panel
If your clients
are are happy, you are happy and we are satisfied
Stay in control
View every detail
of your lines
Easy Control with easy to use, user-friendly and responsive design build in Web-UI. You don't need technical knowledge to work with this system.Manage everything from the powerful control panel. You have all in one place, easy to use.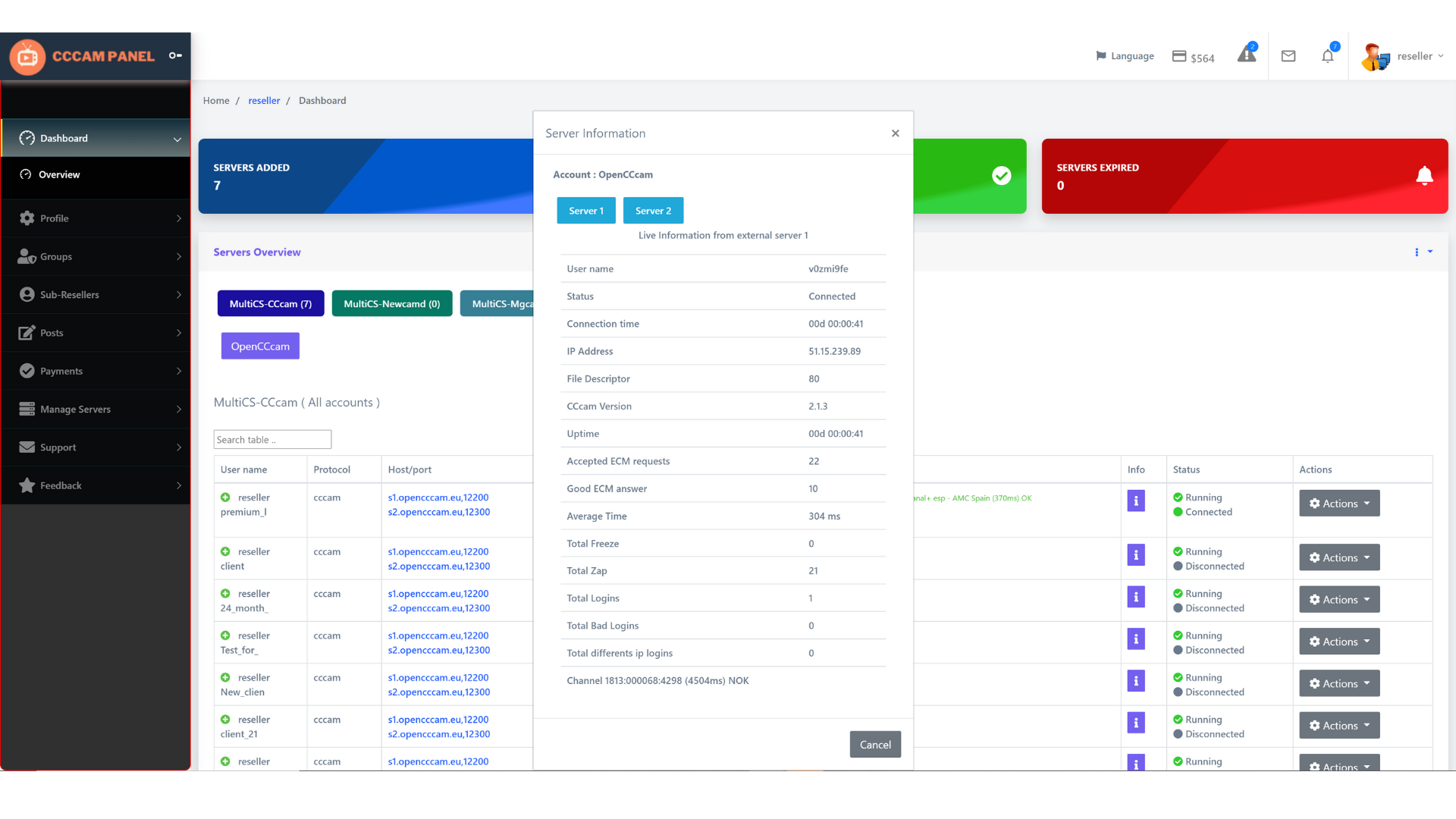 Demonstration Of How Our Panel Works
Watch This How To Video
Free trials for everyone
Free 2 days
test accounts for all resellers
Test lines are sent on your email and activated automatically.
You can test our service for 2 days, please use the form below to make your request. The cline will be activated in 5 minutes. Dont forget to check inbox and spam
Get Started - CCcam Reseller - CCcam Panel
Work on the Best
Possible CCcam Reseller Panel On the Market!